Stepped bezel
The gorgeous stepped bezel climbs upwards like a skyscraper. Polished, stainless steel reflects light in a magical way and contrasts beautifully against the mostly brushed finishing of the rest of the case.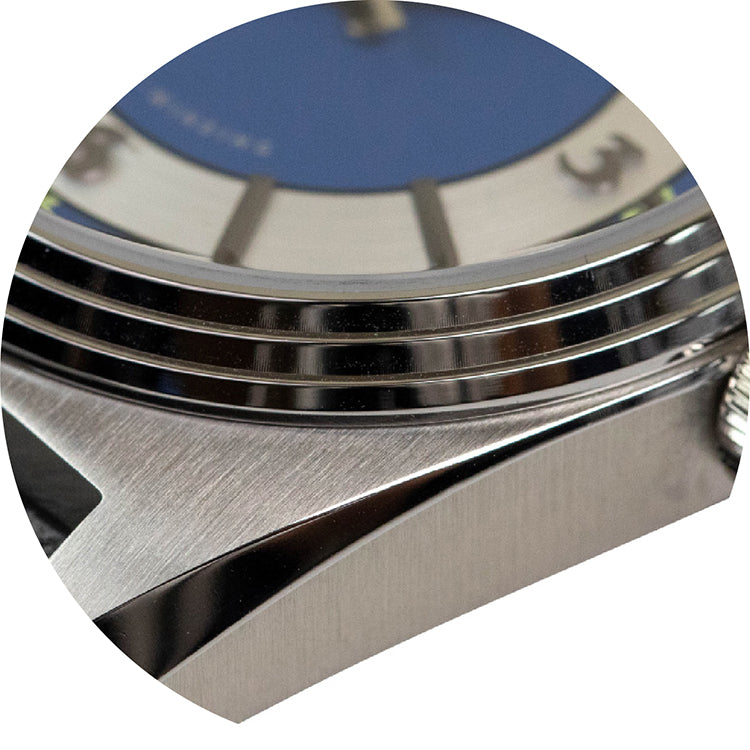 Polished & brushed case
The Lexington's balance of glamorous and sporty steel finishes means it can easily be dressed up with leather straps or dressed down with nylon straps.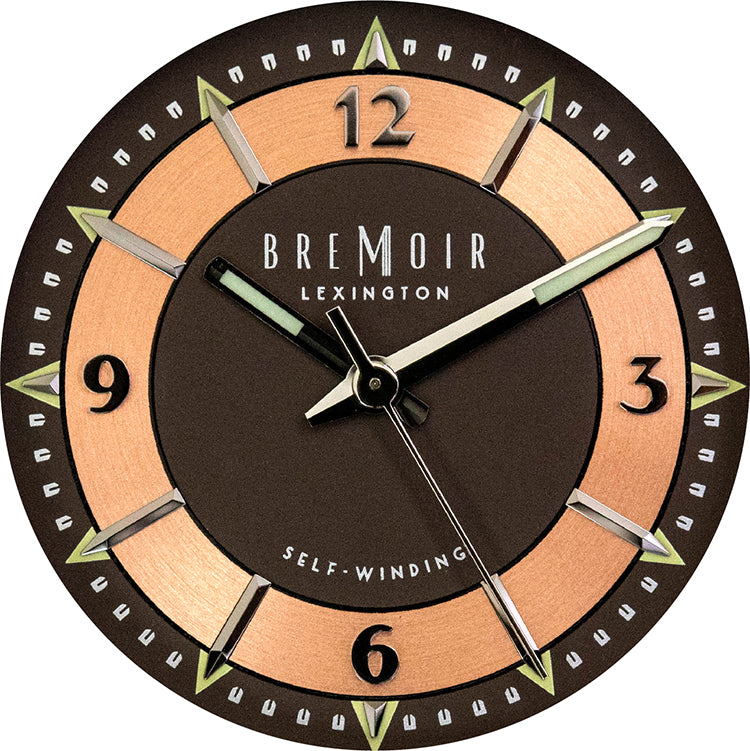 The DIAL
The chapter ring and sector dial layout creates a very distinctive, period correct aesthetic. A contrast between the chapter ring and the rest of the matte finished dial is created with metallic paint in either brushed stainless steel or copper.
NUMERALS
These applied, three-dimensional numerals give a pleasing and subtle depth to the dial without adding unnecessary, elaborate design details.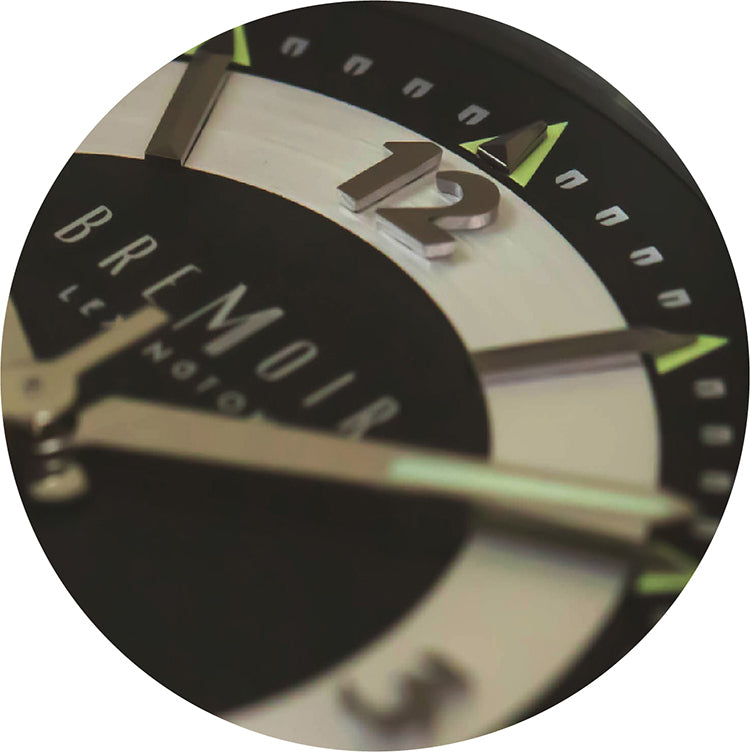 MINUTE MARKERS
Avoiding the common dash or railroad styles, The Lexington instead uses the gorgeous metalwork of the Chrysler Building's entrance as inspiration, with the minute markers shaped like doorways.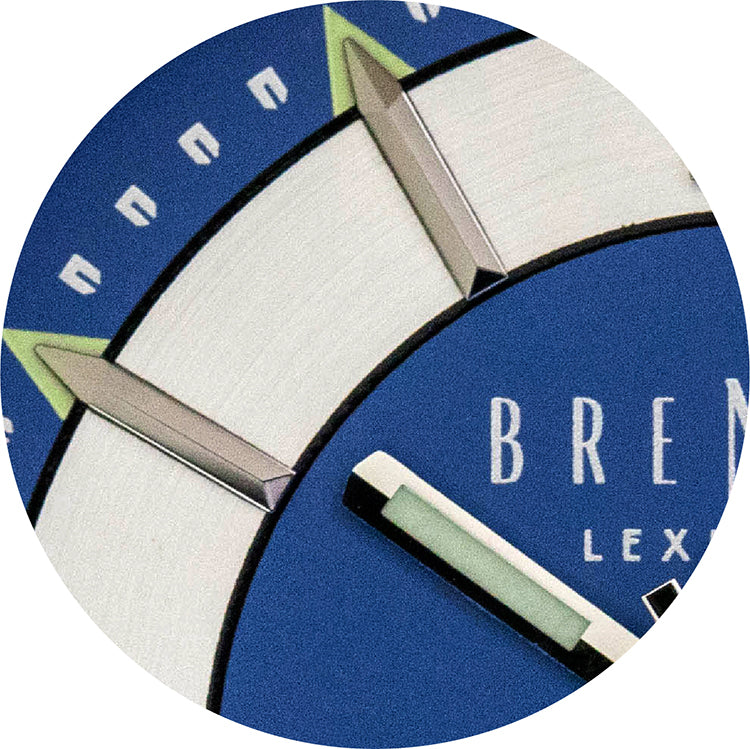 HOUR MARKERS
The hour markers are inspired by The Chrysler Building's entrance doors and spire triangles. Like the numerals, they are applied, faceted and polished, rather than painted, reflecting little shards of light to the wearer, and contrasting with the matte finish dial.